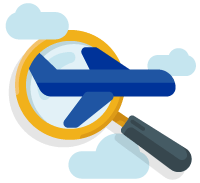 Discover Flying For High School Students with our Aviation / Pilot Camps in the Dallas, TX Area

Check out this Discovery Flight experience!
If you are in Middle or High School and interested in an aviation career, or you simply want to find out what flying is all about, join us at Rising Aviation's Aviation Camp / Pilot Camp or schedule and experience one of our exciting Discovery Flights!
Your flight will include an introductory 15-minute ground school followed by a 45-minute flight with a Certified Flight Instructor (CFI) where you will take the controls, conduct maneuvers, and experience the joy and freedom of flight. Once back on the ground, you will debrief with your CFI and receive your free logbook with your first flight entry signed by your CFI.
For our aspiring aviators, we have four options …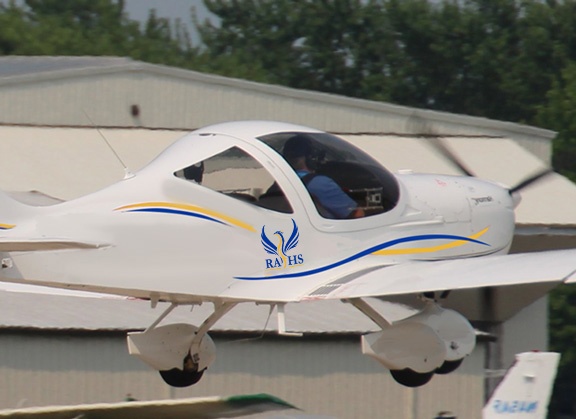 Option 1: 
Fly in the Evektor Harmony
Fly in the Evektor Harmony. The Harmony is a two seat training aircraft featuring the extremely intuitive and easy to use Garmin G3X touch screen avionics system. The Harmony is incredibly enjoyable to fly and is even equipped with a ballistic parachute system for added safety.
*While we strive to accommodate all requests, please note that these options are in high demand and it may not be possible to schedule within a desired timeframe.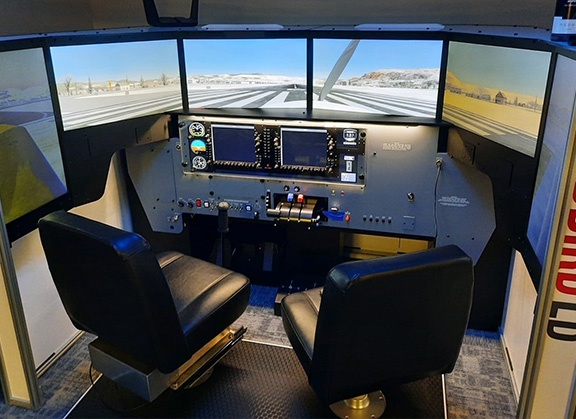 Option 2: 
Try the Advanced Simulator
Maybe you're not quite ready or old enough to soar in the wild blue yonder. Worry not! There is still a way to get a sense of what it is like to take to the sky. If that's you, then our FAA approved advanced training simulator is the ticket to fly. You take the controls, take off and land, execute maneuvers, and fly virtually anywhere in the world. It is the most adventurous voyage you can have without ever leaving the ground.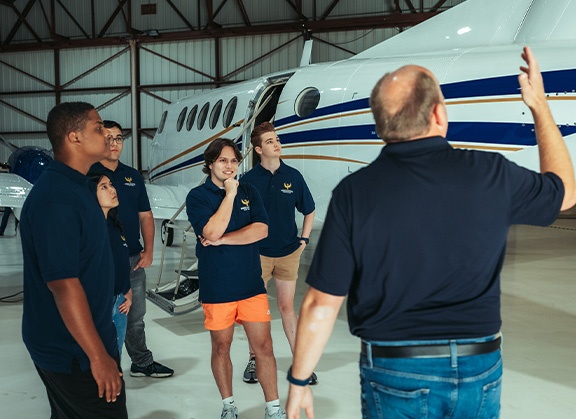 Option 3:
Aviation Camp / Pilot Camp 
Looking for a more immersive way to see if an Aviation-centered education is the right choice for you? Our week-long Aviation and Pilot Camps offer hands on aircraft experience, flight simulator lessons, and general aviation training. Our flight school environment provides valuable insight into the science and mechanics which facilitate flight. Learn about instrumentation, navigation, aeronautics, weather, and aviation safety. This is the perfect way to help you determine if an aviation career is in your future!
Find out if YOUR teenager is interested in:
Pilot Training for Teens
Aviation Camp
Pilot's Licenses for Teens
Drone Licenses for Teens
For more information fill out the form below:
Open Enrollment for Future Aviators.